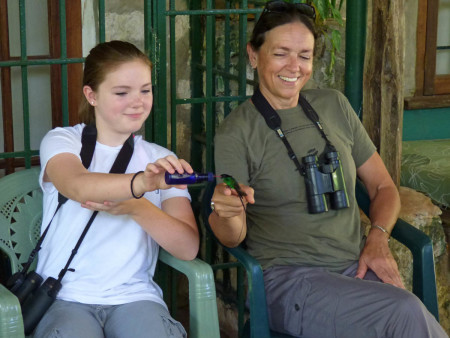 BirdsCaribbean's first ever photography competition, "hatched" at our 20th International Meeting in Jamaica, has proven to be a great success. The three judges had considerable enjoyment looking through 126 photos submitted on BirdsCaribbean's Flickr group (look for tag "BCPhotoContest2015") by many fine photographers.
This year's contest featured three distinct categories as well as an overall Grand Prize Winner. The Endemics category showcased the bird species found only on Jamaica. Fun with Birds and People highlighted both human-bird interaction and the International Meeting itself. Birds and Nature explored birds as well as their habitats and the other animals and plants that make up island ecosystems.
There was much to consider in the birds photographed including composition, focus, colour and overall interest. The judges were unanimous in their decisions for the following prize winners.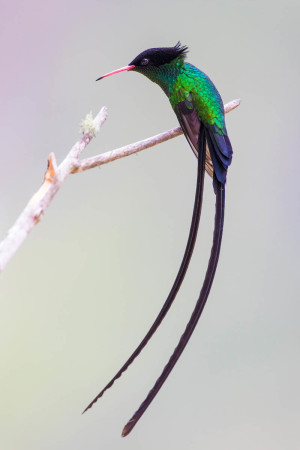 Grand Prize Winner
Red-billed Streamertail – Rafy Rodriguez
Endemics
First Prize – Jamaican Mango in flight – Rafy Rodriguez
Second Prize – Black-billed Streamertail – Stephen Shunk
Third Prize – Yellow-faced Grassquit – Antoine Chabrolle
Fun with Birds and People
First Prize – Fun with Hummingbirds at Rocklands – Wendy Lee
Second Prize – Spice Girl Power – John Webster
Third Prize – Learning the Tools – Doris Gross
Birds and Nature
First Prize – Loggerhead Kingbird attacking Northern Mockingbird – John Webster
Second Prize – Caribbean Dove – Frantz Delcroix
Third Prize – Butterfly – Frantz Delcroix
Congratulations to all the winners! The grand prize winner will receive a pair of Atlas Optics Intrepid ED 7×36 Binoculars and Woofit Wireless Bluetooth Speaker. First prize winners winners will receive the Bluetooth Speaker, second place will get a signed copy of Wildlife of the Caribbean and third place will receive a signed copy of Birds, Beasts & Bureaucrats. Thanks to our sponsors Eagle Optics and Princeton University Press for donating these fabulous prizes.
Thanks also to our three wonderful judges, Andrew Dobson, Claude Fletcher and Stokely Saddler, for their time, expertise, and careful consideration of all the photos.
Finally, thanks to all the photographers who participated in the contest! Many excellent shots were submitted, making the decision on the winning photos a real challenge for the judges. To see the entries in each category, follow these links: Endemics, Fun with Birds and People, and Birds and Nature.