Gyorgy Szimuly is on a mission to raise global awareness about the astonishing lives of shorebirds. World Shorebirds Day celebrates their journeys but also brings attention to their plights.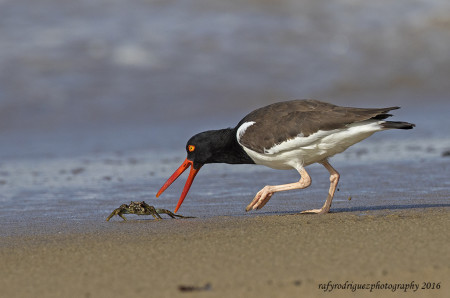 We are fast approaching the date that many consider to be one of the best shorebird weekends of the year. The third annual World Shorebirds Day and the popular Global Shorebird Counting Program will be held from 2-6 September 2016. The count will be completed by hundreds of enthusiasts, including birdwatchers, educators, conservationists, researchers, politicians, and even hunters. When I first initiated 6 September as a special day to celebrate shorebirds and the hard-working people dedicated to saving them, I received a wonderful response from around the world. I have a life-long passion for shorebirds as well as their conservation, and the birth of World Shorebirds Day was one of the major milestones in my life.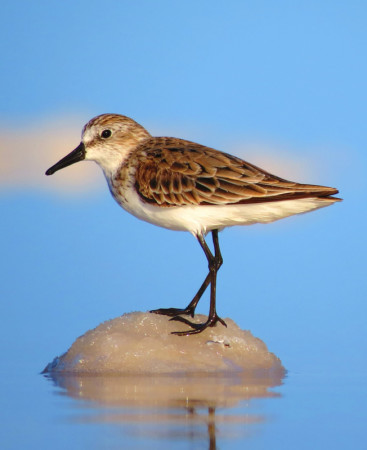 With this special day I aim to encourage bird enthusiasts all over the world to go out anywhere and count shorebirds over the dedicated weekend. The reason for this is obvious: shorebirds are a wonderful group of birds inhabiting most parts of the world, adapted to incredible habitats but facing tremendous challenges through their annual lifecycle. Most of them are extraordinary migrants, which makes effective conservation difficult and requires cooperative, coordinated research and conservation projects. Shorebird numbers, in general, are plummeting and some populations have already reached critical levels where immediate action is required to reverse the negative trends. The link between these activities and the Global Shorebird Counting Program is to introduce structured citizen science programs to more and more people.
This year, the Global Shorebird Counting Program covers five days and ends with World Shorebirds Day on 6 September. Dozens of sites have already registered, and as we approach the weekend the numbers will soar. The enthusiasm and dedication towards World Shorebirds Day by BirdsCaribbean members has bee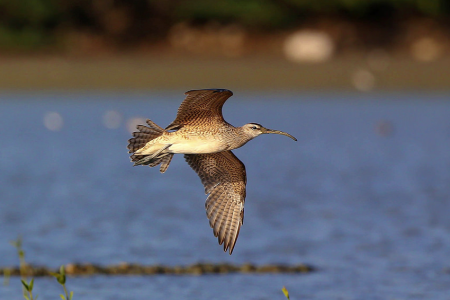 n absolutely amazing. We are thrilled to see sites registered from tiny and exotic islands such as the U.S. Virgin Islands, Anguilla and Montserrat, to name but a few. All we wish is that this dedication will be followed by other participants in every corner of the world as well. Every count is important and yields valuable information, as has been found on Bonaire recently. The counts should not be regarded as a competition but rather as a way to raise awareness about declining populations of shorebirds on a global scale. Counting and watching shorebirds is fun and being a part of something global is great.
I have been working on a wonderful new project for World Shorebirds Day which will be unveiled later this year and will hopefully impact those organisations working for the conservation of shorebirds and their habitats. Until then there is much work to do and we have a wonderful counting weekend ahead. I wish everyone a very exciting time in the field between 2–6 September 2016 and I look forward to seeing your shared data in eBird.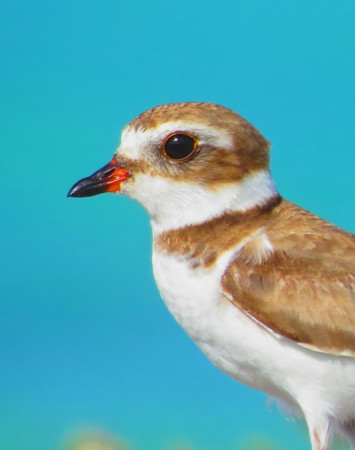 Please visit the World Shorebirds Day website for more information and updates, including registration to participate in the count, maps, and other related information. Help us make the third Global Shorebird Counting a huge success by planning your count and inviting everyone in your local or national birding community to join the fun.
Gyorgy Szimuly was born in Hungary but currently lives in the United Kingdom. He works in the retail sector for a living but shorebirds are his main passion, including a major publishing project on the Shorebirds of the World.
Resources to help you with your shorebird counts:
eBird Caribbean – enter  your counts for World Shorebirds Day here – eBird is collecting all the counts from around the world. Be sure to choose one of the Caribbean Waterbird Census (CWC) counts on step 2 of data entry – that way your count will also be included in the CWC.