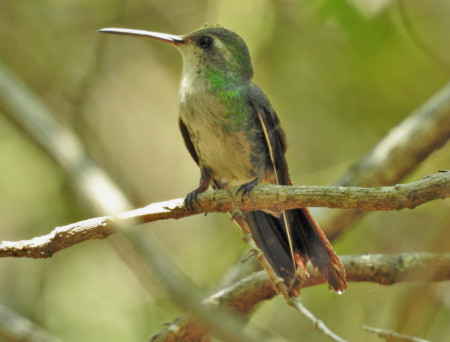 More than one hundred Caribbean birders participated in this year's Global Big Day, helping to set a new world record of 6,299 species, as well as set a new Global Big Day record for the Caribbean itself! In order to break the old record, birders all over the world spent the 24 hours of May 14 observing and counting as many species as possible—jointly recording over 60% of all living birds in only one day and passing the old record by 141 species! In the eBird Caribbean region*, the 428 species seen (278 in the West Indies) was 42 more than last year. By joining the Global Big Day, participants enjoyed an exciting day of birding, but also showed their support for bird conservation and citizen science in the Caribbean and around the world.
Below are some statistics and a few of the many highlights from Global Big Day in the Caribbean. You can further explore Global Big Day results and statistics for the Caribbean and the rest of the world at the Global Big Day Headquarters, while a global summary and highlights can be found here.
Highlights from the Caribbean
In the West Indies sub-region, the Big Day total of 278 species was 41% of the species on the eBird West Indies species list. A major accomplishment, considering that many wintering species had already left the Caribbean while others are rare species which are not present every year. Complete Global Big Day lists for specific countries can be found by typing the name of the country in the "Explore a Region" box on the Global Big Day page, while a West Indies-only regional list can be found at this link. If you saw a species on May 14 that is missing from the list, you can still enter sightings and have them count! Click here to enter your sightings in eBird Caribbean.
Of the 21 Caribbean countries that participated in the Global Big Day, Trinidad and Tobago again reported the most species (171). However, this was way more than the 112 species seen in Trinidad and Tobago last year, and good for 40th place worldwide! Puerto Rico was next with 129 species, then Bahamas (121), Cayman Islands (74), and Curaçao (71) for the rest of the top five. You can find the worldwide list of country rankings here.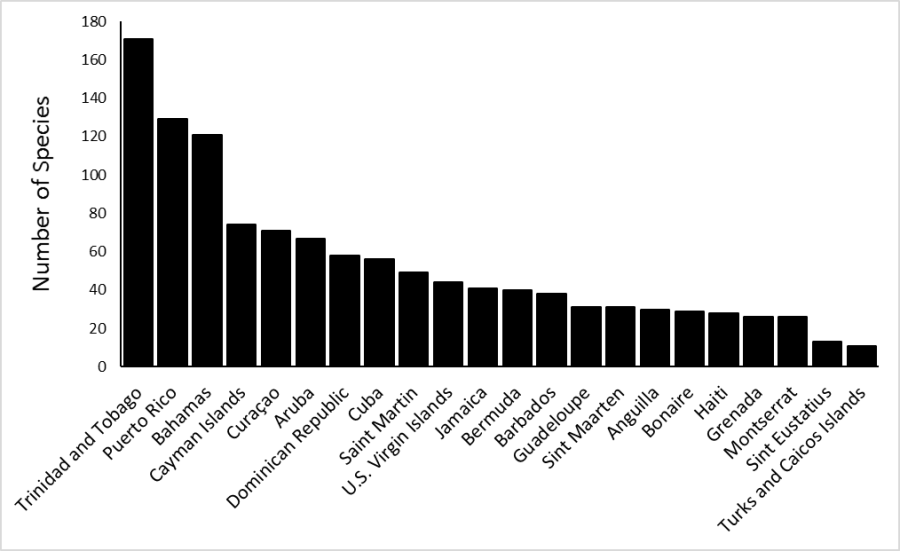 This year 60% more checklists (586) were entered in eBird Caribbean from 133 eBirders, representing a large improvement in participation over last year. Puerto Rico (122 checklists) and the Bahamas (118) showed especially large increases in the number of checklists, with twice as many for Puerto Rico and four times as many for the Bahamas. This allowed these two countries to lead the Caribbean for numbers of checklists this year and also to rank in the global top 25! Other countries with strong participation included the Cayman Islands (62 checklists) and Curaçao (48).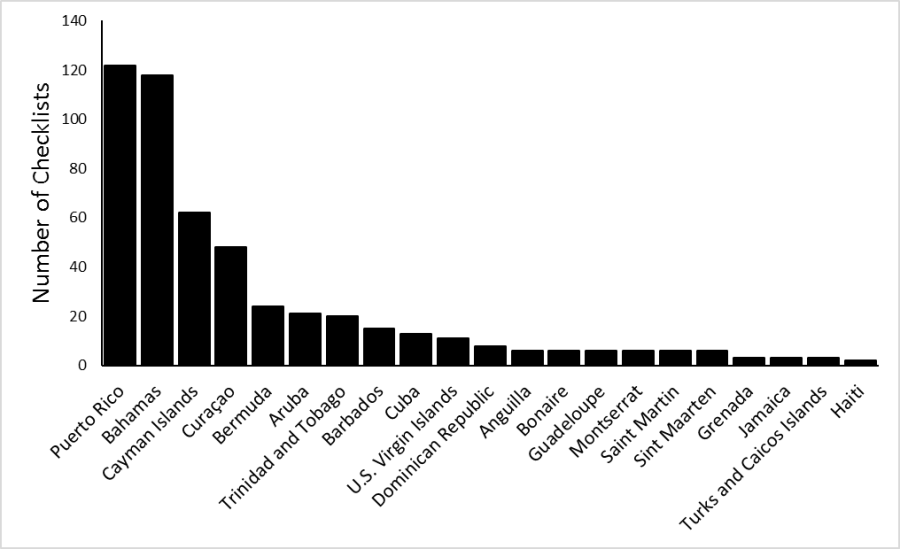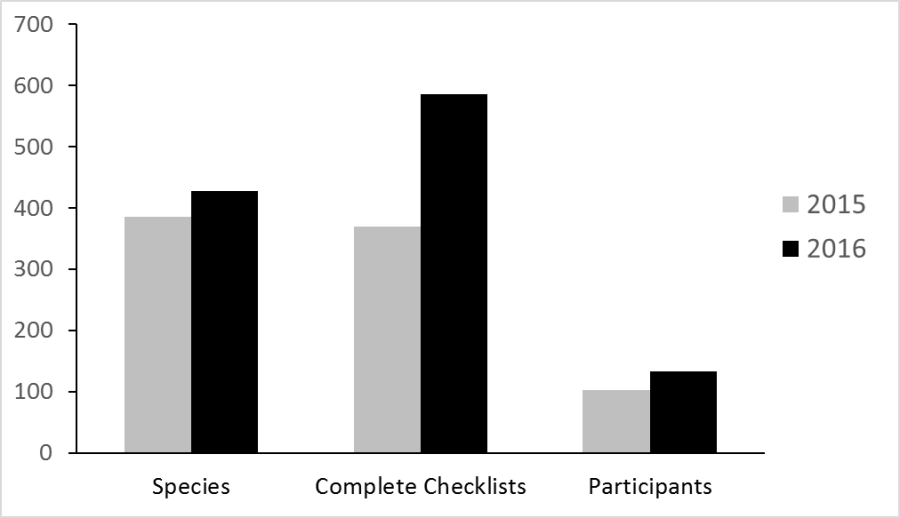 The most species seen by one person was 122 by Julio Salgado, John Garrett, and Gerardo Toledo on Puerto Rico. John Garrett and Julio Salgado also tied the Curaçao Footprint Foundation in submitting the most complete checklists with 17. You can find out how your personal Global Big Day totals compared to other Caribbean birders here (West Indies only).
107 out of 172 possible West Indies endemics were found by Caribbean birders this year, making an important contribution to breaking the Global Big Day world record.
Birds were not only counted but also photographed: photographs of 129 species were added to Global Big Day checklists. We've linked to a very small sample of them here, including nicely illustrated checklists from Erika Gates in the Bahamas (here and here), Michael Good in the Dominican Republic (here), and Henriette de Vries on Curaçao (here), and a rare Striated Heron (Butorides striata) photographed by John Garrett on Puerto Rico.
Thank you to everyone who participated and made this Global Big Day successful. We hope you had a great time and will continue to participate in eBird Caribbean and future Global Big Days. Of course, eBird Caribbean doesn't only exist on one day of the year. Global Big Day is just one of 365 opportunities/year to be a part of a global network of birdwatchers, researchers, and conservationists working together with a shared passion for birds. Any bird that you see, anywhere, at any time, can become a part of this global resource—helping your fellow birdwatchers as well as the birds that we all care about. So take a look at eBird Mobile, or how to find birds near you. Go out, explore, have fun, and let all of us know what you saw. Your sightings can help change the world. We'll see you out there.
Team eBird and Doug Weidemann
*The countries comprising the eBird Caribbean portal consist of the West Indies plus Trinidad and Tobago, Aruba, Bonaire, Curaçao, and Bermuda.