Leadership
The BirdsCaribbean leadership team is comprised of dedicated and experienced professionals and environmentalists in the Caribbean conservation community. The Board, which is responsible for setting strategic and programmatic direction, includes the Executive Director, executive  officers and directors-at-large. Much of BirdsCaribbean's work is carried out by our working groups, project coordinators, communication officer and assistants, Journal of Caribbean Ornithology editors, and an administrative assistant. This team works hard every day to accomplish real and positive change for Caribbean birds and nature.
Executive Director and Past President – Lisa Sorenson, Ph.D.
Lisa has a B.Sc. is in Wildlife, Fisheries, and Conservation Biology from the University of California, Davis, and a Ph.D. in Ecology, Evolution, and Behaviour from the University of Minnesota. She has been working in the Caribbean for 30 years and has expertise in waterbird and wetland ecology and conservation, climate change, conservation education, and surveying and monitoring techniques. Lisa oversees and coordinates BirdsCaribbean's various capacity building programs, such as the West Indian Whistling-Ducks and Wetlands Conservation Project, Caribbean Waterbird Census, BirdSleuth Caribbean, Caribbean Birding Trail Program, and bird festivals, and raises funds, develops materials, and organizes and facilitates training workshops. Lisa's research interests include the breeding ecology and behaviour of White-cheeked Pintails and West Indian Whistling-Ducks in the Bahamas and climate change impacts on wetlands and birds. Lisa's first BirdsCaribbean meeting (then the Society for Caribbean Ornithology) was in 1996. She is passionate about her work and inspired by all the great work that our partners are doing to raise awareness and make a difference to help conserve the Caribbean's amazing birds and biodiversity.
Email: Lisa.Sorenson@BirdsCaribbean.org
---
President – Leo Douglas, Ph.D.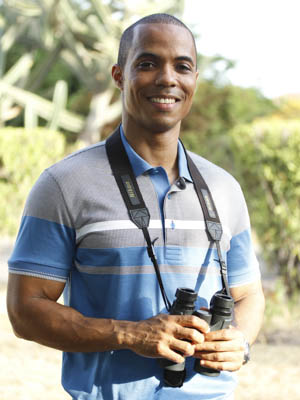 Leo is a visiting scientist in the Center for Biodiversity Conservation, American Museum of Natural History, New York City, a research scholar in the Department of Geography, and honorary research fellow in the Institute for Sustainable Development (ISD), University of the West Indies, Jamaica. Leo's Ph.D. work at Columbia University focused on the social and ecological dimensions of conflict involving wildlife and their conservation. More broadly, his research centers on wildlife trade, natural-resource based conflicts, and conservation behavior change. His has also conducted ecological research on the Grenada Dove, Red-necked Parrot of Dominica, and resident and migratory bird community responses to habitat alteration on Jamaica. Leo's first meeting of the Society was in 1999. Over the last 12 years he has held several positions within the Society, including Vice President and Media Relations Officer. Leo is excited by the work of BirdsCaribbean to inspire a broader cross-section of Caribbean society to value Caribbean natural areas – in all its diversity.
Email: accessleo@gmail.com
---
VICE President – Lyndon John, M.SC.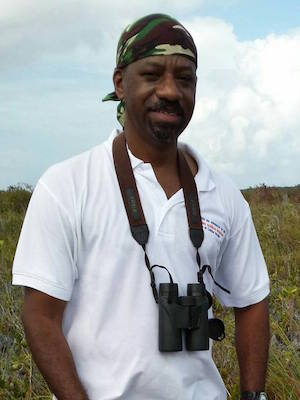 Lyndon John has a BSc degree in biology with focus on wildlife from Grambling State University, Louisiana, USA. He holds a Master's degree in Management, Access and Conservation of species in trade: the International Framework (CITES), from the Universidad Internacional de Andalucia, Spain. Lyndon has been a long-standing member of BirdsCaribbean dating back to 1990 when he attended his first meeting of then Society for Caribbean Ornithology in Jamaica. His career of 30 years as a conservation biologist and a forester commenced in 1986 with the Saint Lucia Department of Forestry where he started as a tour guide and went on to do applied research on endemic birds (e.g., the St. Lucia Parrot, White breasted Thrasher) and migrant birds of Saint Lucia. He later served as Assistant Chief Forest Officer with acting appointments as Deputy Chief Forest Officer and Chief Forest Officer. From 2003-2006, Lyndon served as Associate Director and as Staff Partner in the Caribbean Natural Resources Institute (CANARI) in Trinidad, working on regional projects covering participatory planning and management of forest resources. Lyndon lives in his native St. Lucai and currently works with the UK based Royal Society for the Protection of Birds (RSPB) as the Caribbean Invasive Alien Species Project Coordinator for the EC funded BEST project entitled "Conserving Species and Sites of International Importance by the Eradication of Invasive Alien Species in the Caribbean UK Overseas Territories". Lyndon's interest in BirdsCaribbean represents his enthusiasm for conservation along with a strong interest in the pursuit of a sustainable development agenda for the Caribbean. Email: Lyndon.John@rspb.org.uk and lynjohn1@yahoo.com
---
PAST President – Howard Nelson, Ph.D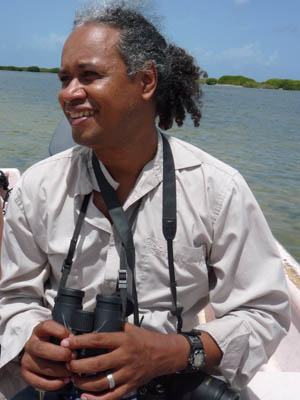 Howard has undergraduate and M.Phil. degrees in Zoology from the University of the West Indies (UWI), St. Augustine and a Ph.D. in Wildlife Ecology and Forestry from the University of Wisconsin-Madison. He has over 20 years of experience working on wildlife ecology, forestry and conservation issues in the Caribbean at a wide range of government, NGO and academic institutions. Howard brings his extensive knowledge of environmental policy and wildlife ecology to BirdsCaribbean and is co-chair of the Threatened Birds and AZE Species Working group. Howard's research interests include species and habitat management activities for island endemics, with current projects on the Trinidad Piping-Guan and the Grenada Dove. Howard's first BirdCaribbean (then the Society for Caribbean Ornithology) meeting was in Cuba in 1993. Howard is driven by a desire to ensure the protection of intact ecosystems.
Email: howien@hotmail.com
---
Secretary – Ann Haynes-Sutton, Ph.D.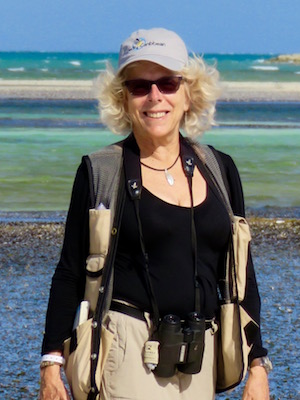 Ann has an undergraduate degree in Zoology from the University of Dundee, and a Ph.D. in Zoology from the University of the West Indies, Mona. She has 35 years of experience working in wildlife conservation, protected areas management, conservation planning, wetlands, seabirds, monitoring, and education and outreach, with government, local and international NGOs, and in academia. She is the senior author of "A photographic field guide to the birds of Jamaica" published by A&C Black/Princeton University Press. Her first Society meeting was in St. Croix in 1988 as a member of the original Executive Committee. She has been Secretary to the Board of Directors since 2001. She has extensive experience in project development and management, including managing the recently completed NFWF seabirds project. Ann is Co-chair of the Seabirds and Monitoring Working Groups. Ann is inspired by her deep commitment to implementing practical approaches to conserving Caribbean biodiversity and heritage.
Email: asutton@cwjamaica.com
---
Treasurer – Jennifer Wheeler, M.Sc.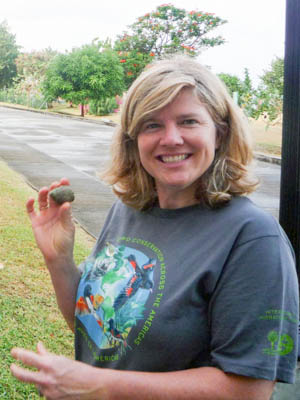 Jennifer has a M.S in Sustainable Development and Conservation Biology from the University of Maryland and professional experience in both private for-profit and non-profit environmental organizations as well as US federal government. She has been involved in waterbird and seabird conservation projects in the Caribbean since 2002, when she met Caribbean delegates to the North American Ornithological Congress in New Orleans. She attended her first Society for the Conservation and Study of Caribbean Birds regional conference in 2003 and hasn't missed one since. This is because she is inspired by the energy and passion that Caribbean conservationists bring to their work. She is particularly interested in seabird conservation, chairing the International Conservation Group for the Black-capped Petrel (an Endangered Species on the IUCN Red List) and supporting the Seabirds and Invasive Species (one of the key threats to seabirds worldwide) working group. She is excited to see BirdsCaribbean continue to be a force for addressing seabird conservation issues important to the Caribbean region.
Email: jawheeler411@gmail.com
---
Ancilleno (Leno) Davis – Director-at-Large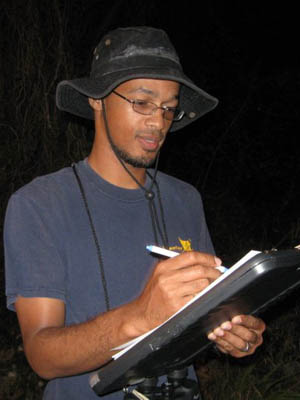 Leno has an AA in Biology with Chemistry from the College of the Bahamas, BSc and MSc degrees from the University of Maryland Eastern Shore and is currently pursuing his PhD in Ecology Evolution and Environmental Biology at Miami University in Oxford, Ohio. He has spent the past 13 years working to improve science capacity in the Bahamas through community education and outreach, particularly with youth and non-science-specific community organizations. Leno's research interests include terrestrial and marine ecosystem monitoring and training and capacity building for community based monitoring. Leno's first BirdsCaribbean meeting was in Freeport, Bahamas in 2011 and he has served as a Director-at-Large since 2011. Leno's career and personal goals align on the improvement of local capacity for Caribbean people to conserve, protect and enjoy their natural resources.
Email: ancillenodavis@gmail.com; ancilleno.davis@birdscaribbean.org
---
Herb Raffaele, Ph.D. – Director-at-Large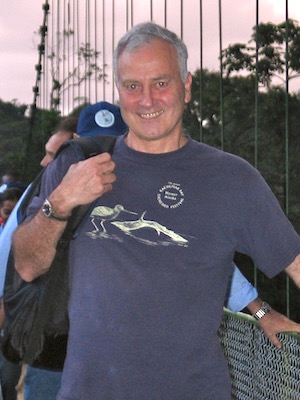 Herb is the former chief, now retired, of the Division of International Conservation of the U.S. Fish and Wildlife Service. While with USFWS Herb helped create and support since their inception the predecessor organizations to what is now BirdsCaribbean. He is the author of "Birds of the West Indies," "Wildlife of the Caribbean," and other books related to birds and conservation in the region.  Herb is particularly interested in expanding interest by local people in the birds of the region and to that end has enabled funding to create local field guides and has allowed the use of the illustrations from his books in the development of local conservation materials. Herb has a PhD in ecology and evolution from the State University of New York at Stony Brook.  His present interest is in the role of culture and values in achieving conservation. Herb is the recipient of a lifetime achievement award from BirdsCaribbean and the Alexander Skutch Medal for excellence in neo-tropical ornithology. You can read more about Herb's background and his interest in BirdsCaribbean and conservation here. Email: birds.18@hotmail.com.
---
Erika Gates – Director-at-Large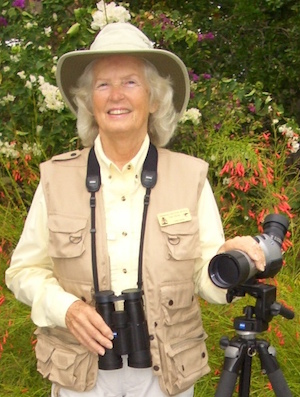 Erika is a passionate birder and environmentalist. She is owner and proprietor of Garden of the Groves, Grand Bahama Nature Tours and Grand Bahama Birders Bed and Breakfast. Based in Grand Bahama, she has been working for many years to advance conservation of birds and nature in the Bahamas. Erika has developed birding trails and gardens, and educates Bahamian residents and visitors from around the world through her nature tour experiences to gain an appreciation and commitment to preserve our terrestrial and marine ecosystems and bird habitat. She publishes regular articles "Bird Talk" in the local paper and her annual "Basic Birding Classes" have created awareness in the Northern Bahamas communities about birds, their habitat conservation and minimizing of intrusion into nesting colonies. Led by Erika, the Grand Bahama Birding Group has been working for years to monitor local birds and assists with various monitoring and conservation projects. Erika also coordinates event and activities for our Caribbean Endemic Bird Festival and International Migratory Bird Day, hosting many school groups and the general public at Garden of the Groves. Erika's first BirdsCaribbean meeting was in Antigua in 2009. She is committed to the mission of BirdsCaribbean and does all she can to support local and regional bird conservation efforts.
Email: erikagatesgb@aol.com
---
Lisa Austin – Director-at-Large
Lisa is an Account Vice President at UBS Wealth Management in Boston, MA. Lisa provides financial planning and investment management services to clients who want their portfolios to earn competitive returns while driving positive social and environmental change. Lisa, a birding enthusiast, is currently enrolled in Mass Audubon's Bird Certificate Program and spends many weekends in the Parker River National Wildlife Refuge. Lisa's love of birds increased in 1992 after graduating from The Outdoor Leadership Program at Greenfield Community College. Lisa has a Bachelors Degree in Women Studies/Economics from UMASS Amherst. Lisa's prior professional experience includes Coaching/Fundraising for Pallotta Teamworks' AIDS Rides and 3-Day Breast Cancer Walks. In 1999, Lisa co-founded and was the Vice President of Marketing for Wild Women Outfitters, a retail store specializing in outfitting women for adventure travel and providing inspirational outdoor programs tailored to women. Lisa joined BirdsCaribbean in 2015 to bring her birding enthusiasm, marketing and fundraising experience to the organization. Email: lmaustin12@gmail.com
---
Charles Duncan – Director-at-Large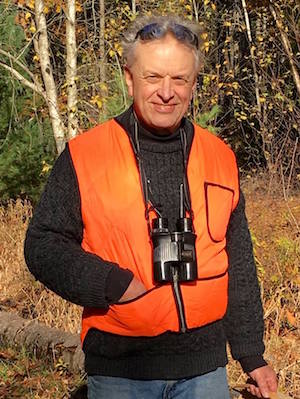 Charles Duncan was Director of the Shorebird Recovery Project at the Manomet Center for Conservation Sciences from 2003 to 2013, also serving as Director of the Executive Office of the Western Hemisphere Shorebird Reserve Network (WHSRN), a coalition now of 96 sites in fifteen nations committed to the conservation of shorebird species and their habitats across the Americas. Charles's professional training was in organic chemistry (Ph.D. Yale University), and he had a long career in academia at the University of Maine at Machias (UMM). Along the way, his passion for bird-watching in the Americas grew in more rigorous directions. In fact, he describes his conservation work simply as "a hobby that got wildly out of control." He founded and ran the Institute for Field Ornithology at UMM for many years, and served as president of the Association of Field Ornithologists from 1998-2000. In 1999, he made a career shift and joined The Nature Conservancy's Migratory Bird Program as conservation ornithologist. Since leaving his position at Manomet, Charles has served, pro-bono, as a participant and informal advisor to several bird conservation groups across the Americas. He is pleased to join BirdsCaribbean's board and looks forward to attending his first conference in Cuba (July 2017). Charles lives in Portland, Maine, USA with his wife, Laura Blutstein, a retired family doctor. When not involved in bird watching and conservation projects he enjoys dancing and dj'ing Argentine tango, both in Portland and in Buenos Aires.
Email: charles.d.duncan@gmail.com
---
Mark YOKOyAMA – Communications officer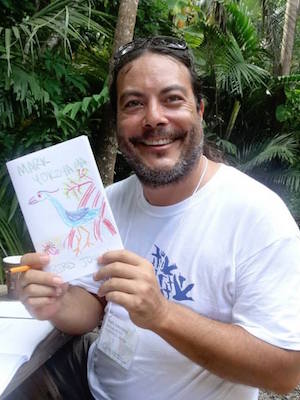 Mark is an American naturalist, author and wildlife educator residing on Saint Martin. He has a Bachelor of Arts from Harvard University and is a former President of the Oregon Entomological Society. Mark has spent the last six years documenting terrestrial biodiversity in the Lesser Antilles. He has published two editions of The Incomplete Guide to the Wildlife of Saint Martin, the first book of its kind on the island, and is currently working on a guide to the terrestrial wildlife of Sint Eustatius. Mark is co-founder and Treasurer of the non-profit association Les Fruits de Mer. Les Fruits de Mer activities include public wildlife events, e-books on wildlife subjects, short documentary films, and Amuseum Naturalis, a pop-up natural history museum. An accomplished writer and photographer Mark writes a weekly column in The Daily Herald and his photographs have been published in dozens of books and publications, including The New York Times and The Economist. Mark's first BirdsCaribbean meeting was in Grenada (2013), which he says was a "life-chasing experience." Luckily for us, he has since gotten involved with BirdsCaribbean, bringing his considerable writing talents and skills to help us with development and maintenance of our website, monthly newsletter and blog.  He is an active member of our dynamic Media Working Group where he mentors others and assists with writing articles and press releases. He has created also created downloadable eBooks for us such as the Heritage Plants book. Email: snofoam@gmail.com
---
Jason Townsend, Ph.D. – Editor-in-Chief, Journal of Caribbean Ornithology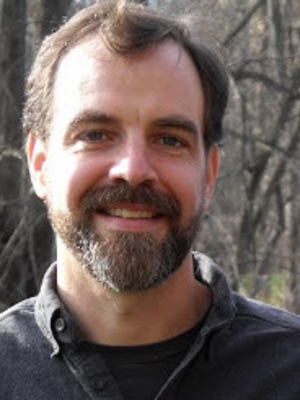 Jason earned his Ph.D. in Conservation Biology from the SUNY-College of Environmental Science and Forestry in 2011. He has worked with migrant and resident songbirds in the Dominican Republic since 2003. His research has focused particularly on the winter ecology of the threatened migrant Bicknell's Thrush and the remnant rain and cloud forests that this species occupies. Bicknell's Thrush is an umbrella species for many other rare, endemic birds on Hispaniola, and Jason is a member of the international team of scientists working to preserve forested habitat on Hispaniola. Jason is currently the editor of Journal of Caribbean Ornithology (JCO), BirdsCaribbean's on-line, open-access journal. Jason was first introduced to the full membership of BirdsCaribbean at the Grenada conference, where he discovered an extremely committed and excited group of true conservationists. Jason hopes to continue to improve the exposure of JCO and use it as a vehicle for information sharing and conservation initiatives throughout the Caribbean.
Email: jason.townsend@birdscaribbean.org
---
INGRID FLORES, M.S. – Regional Coordinator, Caribbean Endemic Bird Festival (CEBF) & INTernational Migratory Bird Day (IMBD)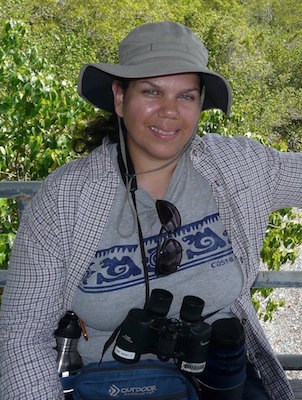 Ingrid is a wildlife biologist with experience conducting research, teaching science, and working with the public. She has a M.S. degree in Environmental Management and is currently an adjunct professor in the Dept of Natural Science and Technology at the University of Turabo in Gurabo, Puerto Rico, teaching biology to undergraduate students. Ingrid is also project manager and wildlife biologist at the Sea Turtles Conservation Program of Palmas de Mar Resort in Humacao, Puerto Rico. Ingrid coordinates CEBF and IMBD activities across the Caribbean, working with over 30 coordinators from Bermuda to Bonaire. This entails helping coordinators plan activities, facilitating their work with local media, and distributing education and outreach materials on Caribbean birds and the festival theme to our network of coordinators. Ingrid's first BirdsCaribbean meeting was St. Georges, Grenada in 2013. She loves birds, outreach and education and facilitating the work of our fabulous network of educators.
Email: imbdcoordinator.pr@gmail.com
---
Nils Navarro – Chair, Caribbean Wildlife Art Working Group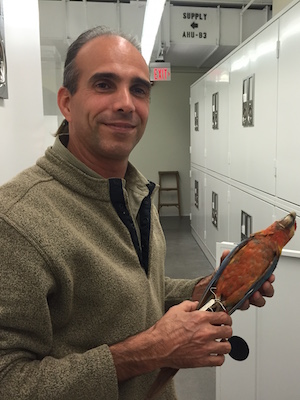 Nils has dedicated his life to the study and conservation of the biodiversity of his native Cuba as well as other areas of the West Indies and Latin America. He holds a degree in Fine Arts with a specialization in painting. He worked for ten years as taxonomist and curator of the herpetology collection in the Museum of Natural History in Holguín where he described several new species of reptiles and amphibians for Cuba. An extraordinarily versatile and internationally recognized wildlife artist and illustrator, Nils' work is characterized by a refined technique combined with a profound understanding of the biodiversity of the Caribbean region. He is an avid conservationist and as Chair of the Wildlife Art Working Group of BirdsCaribbean has pioneered the promotion and formation of young wildlife illustrators and artists in the Caribbean and Latin America. Currently, Nils works from his studio gallery in view of the unique landscape of the Viñales Valley National Park in Cuba. Nils also conducts research on Cuban birds, including the Zapata Rail, carries out education campaigns for the Caribbean Endemic Bird Festival, and  mentors many young ornithologists in Cuba. Nils is a long-time member of BirdsCaribbean and has contributed his original works, such as his paintings of Caribbean endemic birds and proceeds from the sale of his landmark Field guide to the Endemic Birds of Cuba to BirdsCaribbean and other conservation organizations for their fund-raising efforts, and participated in the creation of regional books on biodiversity and conservation.
Email: nilsarts71@gmail.com
---
Holly Robertson, Ms.C. Caribbean Birding Trail Project Manager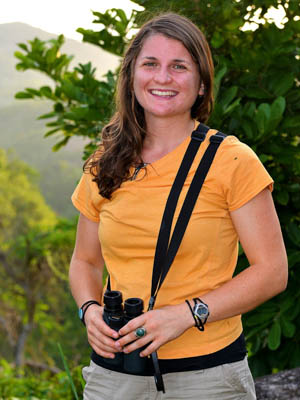 Holly first became interested in birds through her work with the non-profit Rainforest Biodiversity Group and its flagship project, the Costa Rican Bird Route. Holding a B.S. in Wildlife Ecology from the University of Maine and a M.Sc. in Conservation Biology and Sustainable Development from University of Wisconsin-Madison, Holly wrote her master's thesis on sustainable bird tourism and its role in bird conservation, with a geographical focus of Dominican Republic and Jamaica. Collaborating closely with BirdsCaribbean during her master's work to develop and launch the Caribbean Birding Trail (CBT), Holly has been the CBT's Project Manager since 2012. Holly also works with the non-profit American Bird Conservancy as an International Development Officer.
Email: holly_robertson1@yahoo.com
---
Will Mackin, PH.D. – Seabird Working Group Co-Chair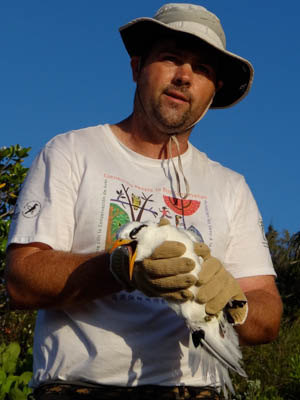 Will earned a BA degree concentrating in Biology in 1997 from Harvard University and a PhD in Biology from the University of North Carolina at Chapel Hill in 2004. He first joined this society in 1998 and was asked to create a database of seabird breeding sites by David Lee and the other members of the Seabird Working Group. In 1999, he began a field study of Communication and Breeding Behavior of Audubon's Shearwaters and White-tailed Tropicbirds in the Bahamas that was the foundation of his doctoral dissertation. Today, Will is a visiting professor of Biology at Guilford College in Greensboro, NC and continues to study seabirds. He is co-chair of the Seabird Working Group and helps facilitate seabird conservation within the Caribbean including the website wicbirds.net and the blog wicbirds.blogspot.com.
---
Scott Johnson – Media Working Group Chair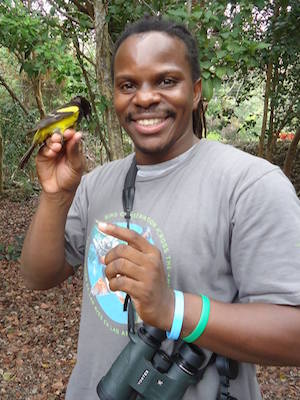 Scott Johnson has a BSc in Biology from St. Mary's College of Maryland and works as an Education Officer at the Bahamas National Trust. Scott's research interests include terrestrial birds, reptiles, Bahamian ecology and teaching people about the importance of Bahamian wildlife. He assisted in the research on the once endangered, but now Threatened Kirtland's Warbler (Setophaga kirtlandii) on its wintering grounds (The Bahamas) and breeding grounds (Michigan), assisted in research on Audubon Shearwaters and the eradication of invasive mice that were threatening the Shearwaters on the Allan's Cays in Exuma. Scott also assists in the Bahamas Christmas Bird Count. Scott's first BirdsCaribbean (then SCSCB) meeting was in 2011; he presented his research entitled "Disturbance and its effect on Avian populations on New Providence, Bahamas" for BirdsCaribbean in 2013. Scott is currently the Chair of the Media Working Group for BirdsCaribbean and assists in media press releases and outreach. What motivates Scott is his desire to educate Bahamians on the importance of terrestrial wildlife and the preservation of native and endemic species.
Email: sjohnson@bnt.bs
---
Susan Krupica – Administrative Assistant
Susan lives in Grand Bahama and helps out with all kinds of administrative tasks, including correspondence with members, keeping membership records straight, and helping to organize conference and workshop logistics. She is a "newbie" to the world of birds but has quickly become a dedicated birder and conservationist, through taking Erika Gates basic birding course, going on field trips and bird counts, and assisting Erika with all kinds of education events with youth. Susan's first Birdscaribbean conference was Jamaica in 2015 where she had the opportunity to meet many of our members as well as provide indispensable help with registration and field trips, all with a smile. Email: susan.krupica@birdscaribbean.org
---
Sam Williams, Ph.D. – Parrot Working Group Chair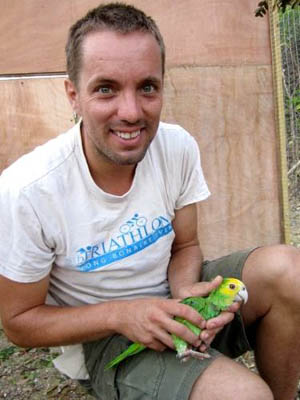 Sam has a PhD in Ecology from the University of Sheffield, England, and is currently Director of Echo, a non-profit he founded on Bonaire in 2010. Echo is focused on the conservation of the Yellow-shouldered Amazon Parrot and has already achieved great success in their research and monitoring, conservation management, and outreach activities. Sam started keeping parakeets and parrots as a boy growing up in Yorkshire. At 16, his love of parrots led him to conservation on Mauritius where he returned several times. After his undergraduate studies he spent six months in Brasil observing Lear's Macaws. Sam's first involvement with BirdsCaribbean was as a research student on Bonaire where he and a colleague initiated Caribbean Endemic Bird Festival activities in 2006. Sam's passion for nature conservation comes from his early experiences with critically endangered species where he saw the incredibly successful results achieved with hands-on management. Through the Parrot Working Group Sam hopes to help other practitioners identify and address the key factors endangering the native parrots on their islands.
Email: Sam@echobonaire.org