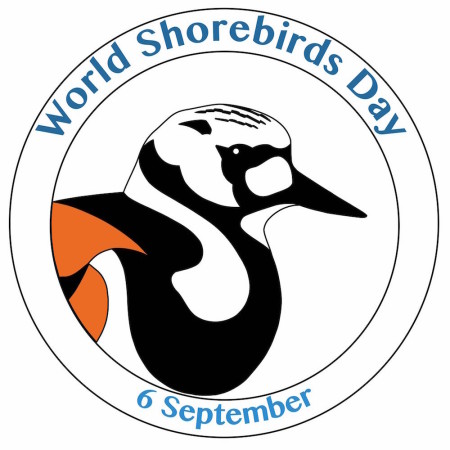 World Shorebirds Day, September 6th, is right around the corner. According to the founder of this annual event, Gyorgy Szimuly, "World Shorebirds Day is a special day to celebrate shorebirds and the hard-working people dedicated to saving them." Since it's inception four years ago, the event has received a wonderful response with people from all over the planet joining together to enjoy shorebirds and promote their conservation.
One of the main activities of World Shorebirds Day is the Global Shorebird Count—hundreds of enthusiasts, including birdwatchers, educators, conservationists, researchers, politicians, and even hunters, will take part between 1-7 September. "The Caribbean region has been a great supporter since the beginning," commented Gyorgy. "We hope that people from many different islands plan an event and again participate in the count. It would be fantastic to hit an all-time high in the number of registered sites in 2017!"
Registration is open and available at this link. For committed and returning counters there is even a Loyalty Program – read about it on the blog.  Everyone is encouraged to register through the form on this page and have a chance to win one of the fantastic prizes.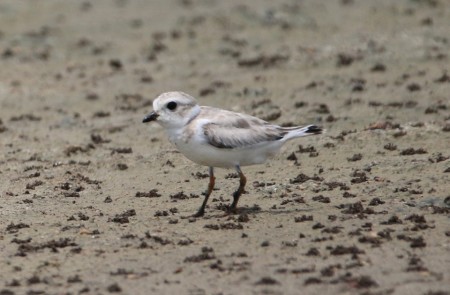 You never know what exciting new birds you might see on World Shorebirds Day. For example, last year Ann Sutton spotted the first Piping Plover ever seen in Jamaica on Pedro Pond! All observations are valuable, however. Many shorebird species are declining and we still know very little about shorebird migration in the Caribbean, such as where birds are stopping to rest and feed on migration and numbers of each species. So be sure to head out and find some shorebirds for World Shorebirds Day and enter your checklists for your Global Shorebird Count in eBird Caribbean. If you're new to eBird, check out this Quick Start guide.
To make your submitted data visible to World Shorebirds Day, please be sure to share your checklist with worldshorebirdsday eBird username of World Shorebirds Day (WorldShorebirdsDay) or add shorebirdsday@gmail.com email address, to your contact list, and share all your related checklists with us (only checklists made during the World Shorebirds Day count period between 1–7 September 2017 are eligible). Guidelines for sharing checklists are here.
Don't forget also that any counts carried out at a wetland or beach count as a Caribbean Waterbird Census (CWC) count; enter your data as a CWC count on step 2 of data entry on eBird Caribbean. In addition, your shorebird count can be part of the International Shorebird Survey, which we are just beginning to encourage in the Caribbean – read more here.
Hat's off to our partner in Puerto Rico, Sociedad Ornitológica Puertorriqueña (SOPI), who are going all out this year with their World Shorebirds Day celebration. They have organized the 1st Shorebird Festival—a 3-day event from September 1-3. A variety of exciting activities are planned including educational talks, shorebird identification workshops, activities for children, live music, shorebird artwork, and a photographic exhibition of shorebirds presented by local photographers. According to organizer Luis Ramos, "We want to educate the community about the great variety of shorebirds that migrate to the island and promote the conservation and restoration of habitats for them." If you live in Puerto Rico, be sure to participate!
Good luck to SOPI on their festival! And we look forward to hearing back from many of you about your findings on World Shorebirds Day!