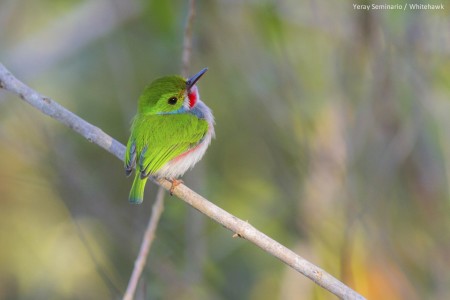 Birds are inspiring creatures. Their amazing migrations and behaviors capture our imagination, and their global presence lets us appreciate them wherever we are in the world. The power that birds have to bring people together across cultures, languages, and international borders is truly exceptional. Global Big Day is the realization of the magic of birds—a single day where the birding world unites in a shared pursuit, seeking to answer the simple question: how many birds can be seen in one day?
On 13 May 2017, almost 20,000 birders from 150 countries around the world joined together as a global team, contributing more than 50,000 checklists containing 6,564 species—more than 60% of the world's birds. This is a new record for the number of bird species reported in a single day!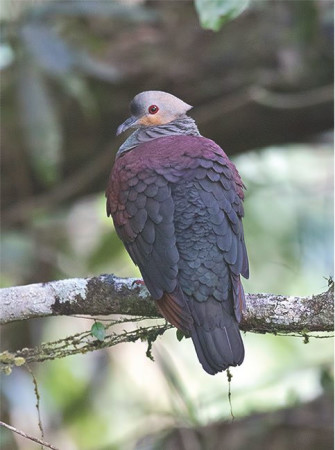 With one of the highest endemic species ratios, the avifauna of the West Indies is important to have represented on Global Big Day. In the eBird Caribbean region*, 280 species were seen – Check out the list of species reported. Ninety-two participants submitted 334 checklists. These totals are lower than last year's Global Big Day, but perhaps some people still have not entered their data. Note that it is not too late – your checklists will still be counted!
Birders in Trinidad and Tobago sighted the most number of species—164 in the region. The Bahamas and Puerto Rico were in second and third place with 129 and 95 species observed, respectively, and there was participation through many of the islands—21 countries/islands submitted checklists (see how your country compared to the rest of the region and world here). Thanks to all of you that helped spread the word and participated!
Global Big Day is a celebration of birds. By bringing people together, Global Big Day showcases the great birds from each region—helping bring awareness to birding and conservation regionally and globally. Cornell Lab of Ornithology reports that this year (as in previous Global Big Days), the friendly competition in South America continued to evolve as an inspiring story, with four countries topping 1,000 for the single-day tally: Brazil, Ecuador, Peru, and Colombia. In past years Brazil and Peru had always vied for the #1 slot for species totals, and in 2017 there is a new champion: Colombia. Next year, let's set a goal for the West Indies to see the most endemics in a region, it can be done!
Thanks again to everyone who participated and made this Global Big Day successful. We hope you had a great time and will continue to participate in eBird Caribbean and future Global Big Days. Of course, eBird Caribbean doesn't only exist on one day of the year. Global Big Day is just one of 365 opportunities/year to be a part of a global network of birdwatchers, researchers, and conservationists working together with a shared passion for birds. Any bird that you see, anywhere, at any time, can become a part of this global resource—helping your fellow birdwatchers as well as the birds that we all care about. So take a look at eBird Mobile, or how to find birds near you. Go out, explore, have fun, and let all of us know what you saw. Your sightings can help change the world. We'll see you out there.
*The countries comprising the eBird Caribbean portal consist of the West Indies plus Trinidad and Tobago, Aruba, Bonaire, Curaçao, and Bermuda.
For a more complete report on Global Big Day, click here.