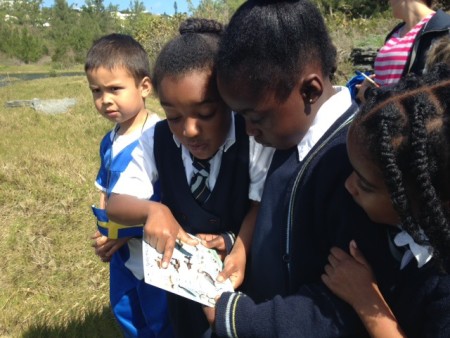 The Bermuda Audubon Society (BAS) is delighted to report that the new Bermuda bird identification cards produced with the assistance of BirdsCaribbean have proven to be a great success.  Class sets of the cards have been distributed to every school on the island free of charge thanks to a grant from the Bank of Bermuda Foundation and they have been met with a very favourable response.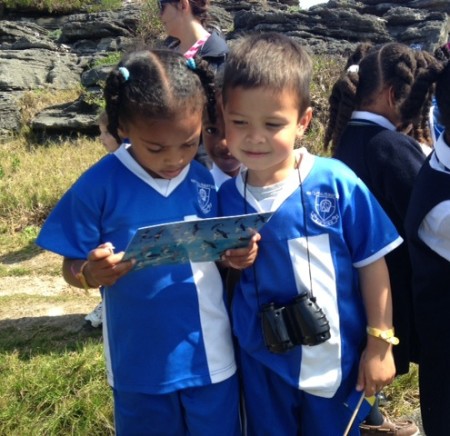 "There has been a demand for this sort of card for a long time," commented Andrew Dobson, BAS President. "The cards are being used in both the classroom and on field trips and everyone loves them. They are a fantastic tool for helping people to learn more about Bermuda's birds."
One card features all of Bermuda's breeding birds with migratory land birds on the reverse side. The second card features Bermuda's seabirds with migratory wetland birds on the reverse. The cards are available for only $5 each to both residents and visitors from the Bermuda Audubon Society and local gift shops, book stores, and nurseries in Bermuda.
The Bermuda bird cards are the latest in a series produced by BirdsCaribbean for a number of Caribbean countries, including the Bahamas, Puerto Rico, Jamaica, Antigua and Barbuda, St. Lucia, U.S. and British Virgin Islands, Curacao, Guadeloupe, Martinique, Grenada and St. Vincent and the Grenadines. Wetland Birds of the Caribbean and Seabirds of the Caribbean cards are also available in English, Spanish and French. The cards are laminated and perfect for birding field trips.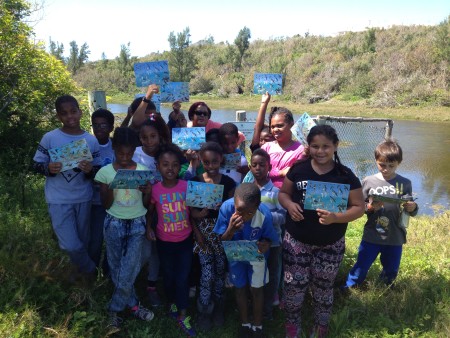 "We want to support the development of these beautiful cards in every Caribbean country," said Lisa Sorenson, BirdsCaribbean Executive Director. "It's a great joy for us to work with our partners to develop the cards and then see how effective they are at helping children and adults to discover and appreciate local birds, including resident and special endemic species as well as visiting migrants. One youth in our BirdSleuth Caribbean program in Jamaica was so excited about his first birding experience with us that he framed his bird list and card and hung it on his wall!"
BirdsCaribbean and the Bermuda Audubon Society are very grateful for permission to use illustrations from "A Guide to the Birds of the West Indies" by Herb Raffaele and co-authors (Princeton University Press) as well as additional illustrations from David Wingate, Andrew Dobson and the Royal Society for the Protection of Birds.
If you would like to develop a bird ID card for your country, contact Lisa Sorenson (Lisa.Sorenson@BirdsCaribbean.org). If you would like to support the development of this invaluable educational tool in a new Caribbean country, please click here to donate.