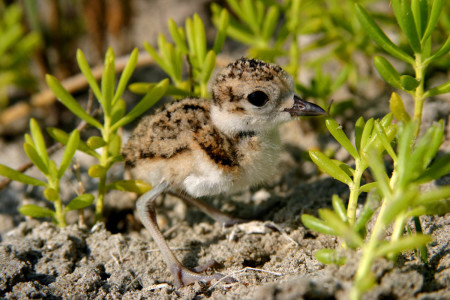 Conservian is beginning a new shorebird and habitat conservation program in the Bahamas. Come join them for the adventure of a lifetime! Conservian is seeking a weekly crew of 6 to 8 enthusiastic individuals for our Bahamas shorebird habitat conservation project in May 2016 aboard the 75ft schooner "Dream Catcher". Cost for the week is $1,150. Includes your bunk, onboard meals, water, and ground transportation associated with project. Crews will fly to the Bahamas each week to designated airports for shuttle transport to schooner. A valid passport is required. Airfare and insurance are not included.
Our days will be filled with much adventure. We will work in both populated and remote areas, sail blue Caribbean waters, visit white sandy beaches, boat to little islands, conduct ground surveys for beach-nesting birds, nests, and downy chicks, and meet new people. We will work with local volunteers to post and sign shorebird sites and control invasive Australian pine. Crews will assist with shipboard duties; sailing, cooking and cleaning. We will rotate duties so that everyone will have some time off to visit island towns, fish, snorkel, or dive.
Conservian and partners will begin the first program in the Bahamas to implement on-the-ground protective and restorative measures to limit human-caused disturbance, and control invasive Australian pine at key Piping Plover, shorebird, and seabird sites. Crews will also participate in collecting new data on shorebirds and seabirds of the Bahamas. Selected Island sites include Globally Important and locally Important Bird Areas and national parks of the Bahamas, such as the North Atlantic Abaco Cays National Park IBA, Lucaya National Park IBA, Peterson Cay National Park IBA, Joulters Cay National Park IBA, and Berry Islands, as well as additional key shorebird sites on Grand Bahama Island and Great Abaco. Project partners include: BirdsCaribbean, Bahamas National Trust, Dream Catcher Coastal Sailing Adventures, International Conservation Fund of Canada, LightHawk, Grand Bahama Nature Tours, Grand Bahama Port Authority, Grand Bahama Island Power, Abaco Friends of the Environment.
Go to https://www.facebook.com/CoastalBirdConservation for more information on Conservian's conservation work or download the expedition brochure.