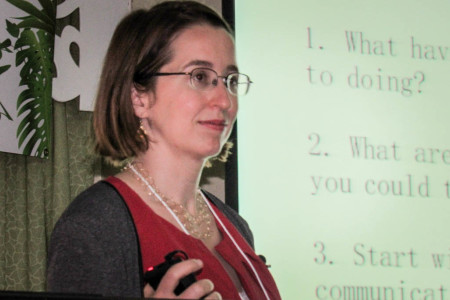 After facilitating an incredibly useful and well-received workshop at BirdsCaribbean's International Meeting this summer, fundraising guru Mazarine Treyz has partnered with BirdsCaribbean to offer free webinars to our members. The series will start with her Crucial Year End Giving Strategies Webinar, just in time to help you craft the perfect year-end appeal for your organization.
According to Blackbaud, most money is raised in the last quarter of the year. Around the holidays, people tend to give more, both online and offline. This means that your year-end appeal letter is a critical element of your fundraising success. How can you take advantage of this most wonderful time of the year? Even if you've written an appeal letter or two before, why not get some new tactics to raise even more this December?
In this event, you'll learn:
What are the different kinds of stories, and how can you tell them for your cause?
What are appropriate fundraising pictures for your letter?
How can you make your mission URGENT for your donors?
What formatting mistakes do people often make with their appeals? How can you avoid them?
How to talk about your nonprofit's accomplishments in a donor-centered way.
Whether you're creating your first year-end appeal or you simply want to improve your results you got last year, this presentation will help you!
If you are a BirdsCaribbean member, you can register for this free webinar now. If you're not a BirdsCaribbean member or need to renew your membership you can do that quickly and easily online. The normal cost of this webinar is $97/person and individual membership to BirdsCaribbean is only $25. Learn more about Mazarine on her website.