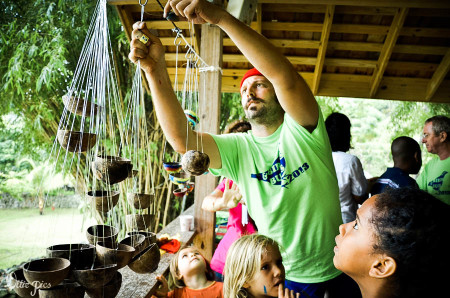 If you ever wished you had better photos to commemorate and promote your conservation and outreach work, you'll want to attend the event photography workshop at this year's BirdsCaribbean meeting in Jamaica. It will be a practical, hands-on workshop to help any organization look their best and increase their exposure in traditional and social media through better event photography.
It may be hard to define great event photography, but we know it when we see it: bright, colorful images of busy events with people of all ages and backgrounds engaged and having fun. These are the images that help get your press release featured prominently in the local newspaper and generate positive buzz on social media. They are the hook that grabs visitors when they see your website and the emotional connection that drives sponsorships and donations.
In this workshop, learn how to consistently get great photos at events—from planning to shooting to editing to sharing—whether you are working with a photographer or developing your photo chops in house. The workshop will take you step by step through the process, focused on practical advice that can be implemented by any organization and hands-on practice during the workshop. You can put your new skills immediately to good use by photographing events at the meeting and entering your photos in the BirdsCaribbean Photography Competition.