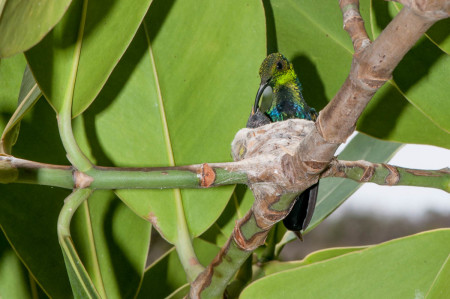 "Restore Habitats, Restore Birds" is the theme for this year's Caribbean Endemic Bird Festival (CEBF). At dozens of events throughout the region, participants of all ages will learn how restoring local habitats can benefit the unique birds found only in the Caribbean. Events on many islands will include habitat restoration activities like clean ups and distribution of native tree seedlings for planting.
The festival, now in its 14th year, is led by BirdsCaribbean, the largest organization devoted to wildlife conservation in the Caribbean. The month-long festival includes Caribbean-wide activities beginning today – Earth Day (April 22), through to International Biodiversity Day (May 22), in more than twenty countries. The event celebrates the 150 bird species that are found only in the Caribbean, known as endemics. The highly successful program attracts over 80,000 participants and volunteers each year.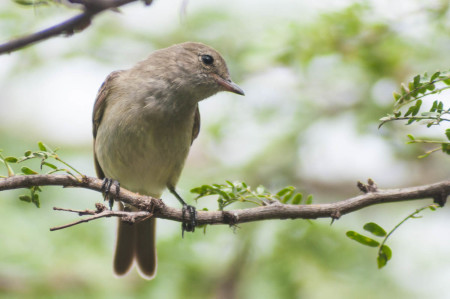 "Over the last several hundred years, natural habitats in the Caribbean have been degraded and destroyed in every way imaginable," explained Leo Douglas, President of BirdsCaribbean. "Many unique Caribbean birds are now extinct, and many others are threatened. Restoring habitat helps endemic birds and also restores the natural heritage of Caribbean people."
Habitat restoration is a boon to birds, but benefits abound for people, too. Mangrove wetlands, for example, prevent erosion, serve as nurseries for fish, and reduce the impact of major storms on our coastlines. Restored habitats and their restored bird populations may also open the door to a growing industry: birdwatching tourism.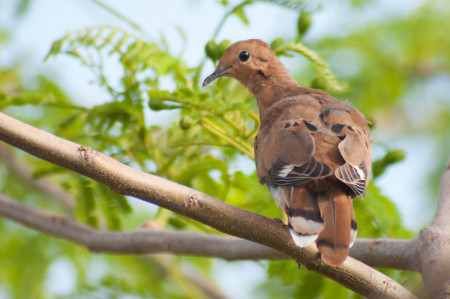 "Birding and wildlife tourism is a huge market that is just starting to make a real impact in the Caribbean," commented Lisa Sorenson, who is leading BirdsCaribbean's regional bird tourism project called the Caribbean Birding Trail. The United States Fish & Wildlife Service estimated that birding travel spending was US$15 billion for 2011 in the United States alone, over half of which was spent on food and lodging. "Our endemic birds are a unique asset because they can't be seen anywhere else. Restoring their habitat can bring revenue and jobs to the region, while also protecting nature."
The goal of the month-long Festival over its 14-year history has always been to increase public awareness of the region's exceptionally rich and threatened bird life, using the Caribbean's celebrated endemic birds as flagships of conservation. Festival activities include a diverse array of public events including bird-watching excursions, lectures, seminars, photographic exhibitions, school-based art and costume competitions, church services, media campaigns, and theatrical productions all in recognition of the region's rich bird life, natural heritage, and interconnectedness of regional habitats to global events.
This year, festival participants will learn that habitat restoration can take many forms. Small-scale actions—like a neighborhood tree-planting or providing birds with backyard food or water sources—can give birds a big boost. Encouraging governments to support larger-scale habitat protection and restoration projects is also important.
To view reports and photos of past Caribbean Endemic Bird Festivals, for downloadable Festival resources, and for updates on ongoing and planned activities in your area, visit the Festival website under the "Programs" link at: www.birdscaribbean.org